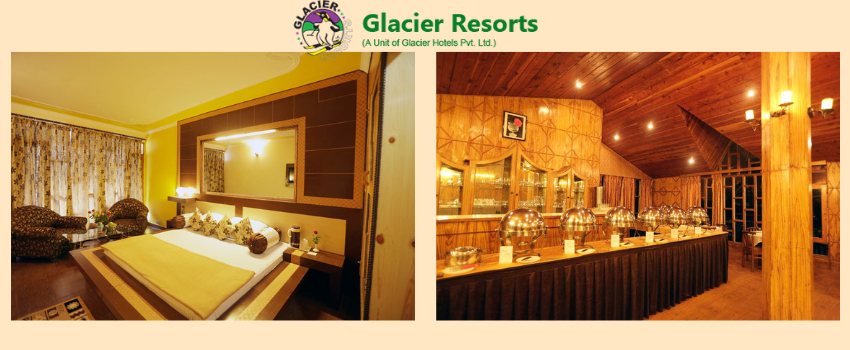 Hotel reservations are one of the most critical elements of Chandigarh Shimla Manali packages. You will always require lodging, whether you are taking a weekend trip or a two-week vacation. Through the internet, booking a hotel has become relatively simple, but occasionally the selection might be overwhelming.


Important Advice When Reserving a Hotel for Your Vacation
This article has gathered all the details to assist you in making hotel reservations for your vacation. When making hotel reservations, take into account the advice provided below. It concerns hotel promotions, bonus programmes, and most importantly, when and where to make hotel reservations.


When Staying, Be Adaptable
It greatly helps if you can be flexible with the length of your vacation or stay in order to locate affordable hotel offers. When compared to the weekend, hotel rates are frequently lower throughout the week. In particular, it is for vacations or city breaks.
Flights and this are similar. Traveling during the low season as opposed to the high season and not booking your hotel for the holidays also helps. Due to this, occasionally there are significant pricing discrepancies. Chandigarh Shimla Manali tour packages are frequently significantly less expensive during the off-peak season in many resorts offered by Chandigarh.


When Making A Hotel Reservation, Be Flexible With The Dates
Along with having scheduling flexibility when making hotel reservations, having flexibility on the day of your reservation is also advantageous. It is preferable to make a hotel reservation over the weekend if you want to stay there.
A corporate hotel, as an illustration. The hotel receives a lot of business travellers during the week, making weekend deals conceivable. On the other hand, it is essentially the reverse if you intend to reserve a resort for your vacation. It is preferable to make a reservation here throughout the week.
This is due to the fact that weekend resorts occasionally raise their rates in order to profit from the large number of visitors during a brief vacation.


Pay Attention To How Long Your Trip Will Take
The length of your trip should also be taken into consideration while choosing a hotel. Although most hotels charge the same for rooms, some of them or some booking platforms provide discounts.
For instance, you might book a hotel room for 4 nights but only pay for 3, or something similar. You may extend your stay in that scenario. You do not, however, have to pay the full amount. Consequently, you can reduce your lodging expenses.


Be Aware Of The Hotel's Location
If you reserve a hotel in a large city, it could be advantageous to have access to public transportation close by. In this manner, exploring the city will be simple and quick. Are you on vacation at the beach? After that, you can check to verify if your hotel is indeed directly on the beach.
Because a hotel's "near the beach" designation does not always imply that it is actually close to the beach. Avoid staying at a hotel that can be close to a nightclub if you want peace and quiet.
Most of the time, Google Maps allows you to view the entire area by looking at more than just the map. The names of the adjacent structures and locations are also included.


Conclusion
Budgeting is a crucial component. When deciding on weekend trips, your budget is one of the most crucial factors to take into account. Always account for comfortable expenses when calculating your budget.
Resorts are places where people go to unwind and have fun during the weekend or while on vacation with their loved ones, friends, or co-workers. The city is home to a large number of resorts that offer services to a variety of visitors.