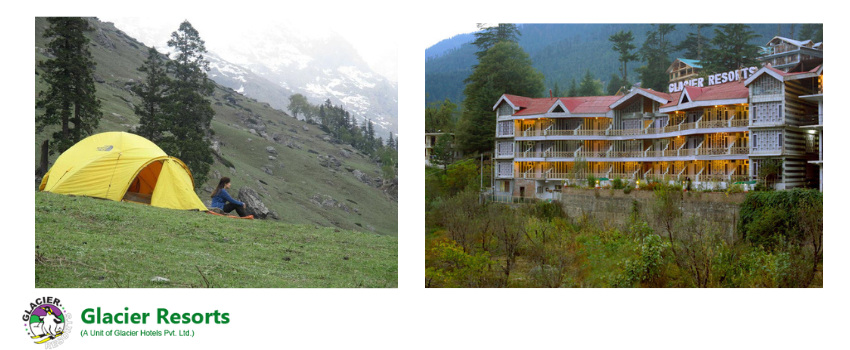 Ladakh is the kind of place where visitors would have experiences they would never forget. This is a place that appeals to older travellers looking to unwind and refresh. Also, young travellers who want to explore have an exciting time with Ladakh Holiday Tour Packages. Here are the main considerations for visiting Ladakh.
Scenic Beauty -
Ladakh is situated in Jammu and Kashmir's Himalayan mountain range. Himalayan and Karakoram mountains surround it. Sands of various colours made of crystal cover the entire landscape. The rivers here are a brilliant blue colour. The landscape of this location is dotted with snow-capped mountains, monastic silhouettes, perennial streams, and vegetative patches. Nature enthusiasts, photographers, and others who enjoy a tranquil, picturesque setting should visit this location.


Colourful Festivals -
Any significant event is the ideal time to visit Ladakh. Numerous days are considered lucky, including Dosmoche, Phyang, Tak, Losar, Hemis, and others. Each festival is marked by a variety of activities. They include vibrant dances, celebrations with a distinct flair, and theatrical performances. At work, you can also discover a wide variety of musical instruments. The Masked Lamas dance at the Hemis Festival is the greatest of all.


Cuisine -
Have you tried pink tea before? The best and only location in India to have pink tea, authentic momos, and Thukkpas is in Ladakh. In a number of the neighbourhood shops, you would have eaten momos.
However, here you may sample authentic Ladakhi food that combines Indian, Nepali, and Tibetan flavours. There are many distinctive recipes with potent flavours available for both vegetarians and non-vegetarians.


Outdoor Events -
You may take part in a multitude of outdoor activities in Ladakh. Numerous locations are available for trekking. If climbing Mount Everest is not your thing, you can go to other mountain summits or some well-known monasteries. Nun-Kun, Jang Yatse, and Stok Kangri are the best peaks to hike to.
On your route, you'll see fascinating panoramic views, lovely villages, and valleys. Here, you may bike through the mountain passes. Ladakh is home to three of the highest mountain passes on earth. In the summer, a large number of tourists from all over the world travel to Ladakh to take motorised rides across these passes.


Exploring Monasteries -
Many old monasteries and gompas may be found here. You may hike to several monasteries and spend a few days there for free. There, you may participate in rites or just wander around the monasteries. Ancient texts, antiquities, vintage décor, and other items may be found at many monasteries. These monasteries are the sole places to celebrate several festivities.


Relaxation and Rejuvenation -
No matter where in Ladakh you decide to go, you'll undoubtedly rest. You may unwind, appreciate nature, and revive yourself. Several monasteries assist you in finding inner calm and meditation. You're not limited to visiting monasteries. A solitary morning stroll in Ladakh will instantly calm you down.


Lakes -
Here, the lakes are incredibly tranquil and magnificent. Pangong Lake is the greatest lake to visit. The hue of this lake varies throughout the day. It's a beautiful lake where you may also camp nearby. This lake is covered with ice throughout the winter. People use the lake to drive their cars or play cricket. There, the weather would be -30 degrees Celsius, so you would need to prepare accordingly.
It may be because of the extremely cold weather, the tranquil setting, or the energy in the air. This is one of the romantic locations that people choose for honeymooners to spend some quality time together. A romantic week spent in the country's coldest region may ignite love and work magic in ways you never imagined.
There are several benefits that you get when you Book Ladakh Holiday Tour Packages. One of the most magnificent, thrilling, and serene locations on earth. This is a space for everyone. This site would be intriguing to your adolescent child, wife, and everyone else.