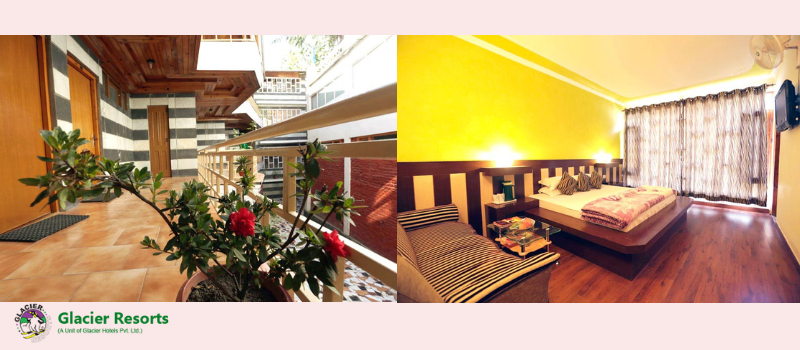 Manali is a stunning hill town that may be found in Himachal Pradesh, India, in the Kullu district. It is a well-liked vacation spot that draws many visitors each year. Manali, which is well-known for its snow-capped mountains, and adventurous activities, has something to offer everyone. The beauty and adventure of this location may be experienced by purchasing resort packages in Manali.


Consider Booking Resort Packages In Manali For The Following Reasons:


● Mesmerizing Location -
Manali is renowned for its breathtaking setting in the Himalayas. It is understandable why this location is a favourite honeymoon destination given the mesmerising natural beauty of the area.


You may experience the mesmerising views of the hills and valleys from your resort by making reservations for resort packages. The majority of Manali's resorts are tucked away from the town's bustle in quiet, tranquil settings.


● Adventure Activities -
For those who love adventure, Manali is heaven. Adventure sports including skiing, paragliding, river rafting, trekking, and camping are available in the area. You may simply schedule and partake in these activities by purchasing resort packages. The resorts in Manali provide adventure packages that include lodging and food as well as a range of activities.


● Comfy Hotels -
Manali Resorts provide cosy lodging with a variety of conveniences. Modern amenities including Wi-Fi, televisions, hot water, and room service are available at these resorts. You may unwind throughout your comfortable stay in Manali by making a resort package reservation.


After a day of adventurous activities, the majority of resorts also include spa and wellness facilities, which may be a wonderful way to unwind and regenerate.


● Delicious Food -
The excellent cuisine is one of the finest benefits of choosing resort packages in Manali. Indian, Chinese, and continental cuisines are among the many options offered by the majority of resorts. You may eat a variety of cuisines that are made with ingredients and spices found nearby. Additionally, the resorts have breakfast, lunch, and supper buffets.


● Soothing Environment -
Booking resort packages might be an excellent way to experience Manali's tranquil atmosphere. The resorts in Manali offer a relaxing environment that is peaceful and pleasant. You may have a cup of tea or coffee on your accommodation's patio while admiring the surroundings and breathing in the fresh air.


Finding the ideal resort package in Manali might be difficult with the multitude of alternatives available. One of the greatest methods to locate the correct bundle is to conduct some internet research. Look for websites that provide Manali resort packages and compare the rates and facilities. Read resort reviews and ratings to get a sense of the level of service and facilities offered.


You may also consult with Himachal Pradesh-specific travel agencies or tour operators to help you locate the finest package. Before finalising the package, it is critical to evaluate the venue, facilities, activities, and pricing. You can get the greatest resort package in Manali that suits your demands and budget by conducting thorough research.


Popular tourist destination Manali is great for a family trip, honeymoon, or alone break. As a result, book your Manali resort package immediately to ensure a fantastic stay.