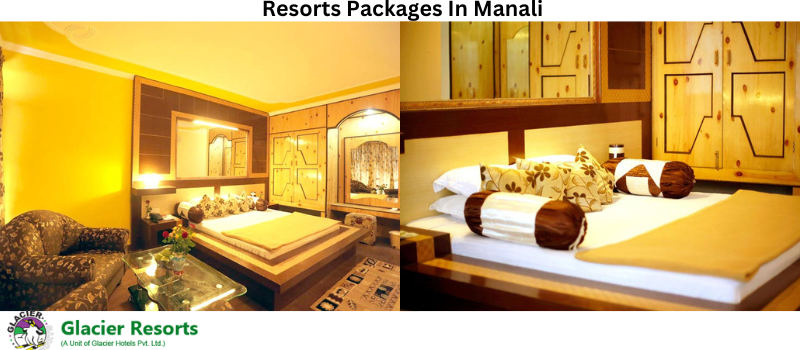 A variety of services are included in luxury hotel packages in Manali to make sure visitors have a relaxing and enjoyable stay. The luxury hotel packages in Manali include a wide array of facilities to make sure that each visitor has a relaxing and enjoyable stay. Here are some suggestions to aid you in choosing luxury hotel packages in Manali :


Establish A Budget
Establishing your budget is essential before looking for luxury hotel packages in Manali. This will enable you to reduce your selections and prevent spending too much money.


Examine The Hotels
Find Manali luxury hotels that meet your needs and price range. Look at their websites, go through customer evaluations, and search for any extra benefits they could be providing.


Inspect The Area
Make sure the opulent hotel is close to everything. It should have easy access to public transit and be close to the tourist attractions you want to see.


Seek For Supplementary Facilities
Other features like spa services, exercise facilities, and fine dining restaurants are frequently provided. Make careful to look for these features and determine whether they suit your preferences.


Reserve in advance
It is always preferable to reserve your luxury hotel package in advance to prevent last-minute complications. Also, this will assist you in obtaining better prices and avoiding any availability concerns.


Services Offered by Luxury Hotels In Manali
You may choose the greatest luxury hotel packages in Manali that meet your needs and budget by heeding the advice in this article.
Depending on the hotel and the season, Manali hotel packages may vary. But they often include a mix of lodging, meals, and activities. With Manali hotel packages, you can typically find the following characteristics:


Accommodations
Luxury hotel or resort stays are frequently included in hotel package in Manali. Depending on the package, the facilities and style of the room may change. The majority of Manali's luxury hotel packages offer lodging in tastefully furnished rooms or suites. The accommodations could include king-size beds, fine linens, and upscale toiletries, among others.


Meals
In many hotel deals in Manali, meals like breakfast, lunch, and supper are included. Snacks and drinks could also be included in some packages. In Manali, luxury hotel packages frequently include meals, including free breakfast, high tea, and multi-course dinners in on-site restaurants. In-room food options may also be available at some hotels.


Activities
In Manali, hotel packages frequently include extras like sightseeing tours, action sports, spa treatments, and cultural experiences. They can be modified to fit various hobbies and preferences. Adventure activities like trekking, skiing, paragliding, and river rafting may be offered by hotel packages in Manali. These exercises can be altered to accommodate various skill sets and interests.


Wellness Centres
Manali offers many luxury hotel packages that include spa and wellness treatments including massages, facials, and aromatherapy. Some hotels may offer special deals at local wellness centres or may have their own on-site spa facilities.


Cultural Encounters
Hotel packages in Manali sometimes include cultural activities. These include guided tours of local villages, excursions to monasteries and temples, and traditional dance performances.


Conclusion
These services are created to satisfy the requirements and tastes of affluent travellers looking for a unique and luxurious holiday. Overall, Manali hotel packages provide a complete and practical method to take a lavish holiday in the Himalayas. You can have a stress-free holiday with all the required conveniences and activities. Choose a package that fits your interests and tastes.